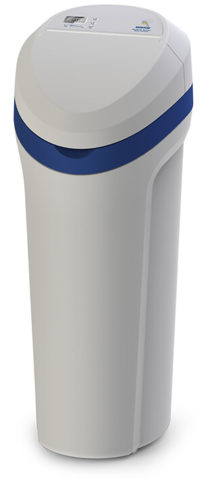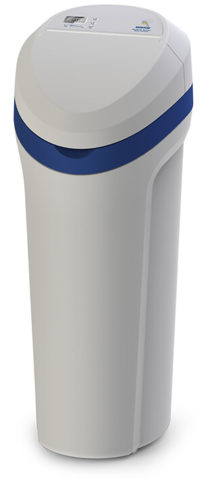 Premium 30,000 GRAIN WATER SOFTENER (Model M30)
Ideal for medium to large households, 1-5 people, and high water hardness ratings
Iron removal: 7 ppm
Demand Regeneration and Look-Ahead Technology, saving you water and money
Fully automatic electronic controls
Buy Now
Click the logo below to find this water softener at a store near you.
EcoPureHome
Premium 30,000 GRAIN WATER SOFTENER (Model M30)
30,000 grain capacity for household sizes of 1-5

Maximum water hardness of 95 grains per gallon

Removes up to 7 ppm of clear water iron

Look-Ahead Technology learns your families water usage pattern and predicts your future water needs

Demand Regeneration automatically regenerates based on water usage, meaning you save water and money

Options for recharging tonight/now for times of exceptionally heavy water use

Power interruption protection maintains your softener settings after a power outage

Space-saving compact design

DIY installation kit and instructions included

Designed for city and well water applications

Warranty: 5-year parts available (see below), 10-years mineral & salt storage tank
Warranty Extension: 1-year parts warranty can be extended up to 5 years with regular use of Morton MWSC Water Softener Cleanser. See owner's manual for warranty details.
Household Size
Medium to Large Households, 1-5 people, and high water hardness ratings
Grain Capacity
30000
Demand Initiated Regeneration
Yes
Look Ahead Technology
Yes
Low Salt Indicator
No
Built-in Sediment Filter
No
Water Management System
No
Maximum Water Hardness
95 gpg
Iron Removal (Clear Water Iron)
7 ppm
Salt Capacity
175 lbs
Valve
High Flow
Memory Retention After Power Outage
Yes
NSF Certified
Yes
Morton Warranty
5 Year Parts Warranty Available
10 Year Tank Warranty
Weight
82 lbs
L x W x H
20 ⅝ x 17 ¼ x 42 ¾
Plumbing Connections
1 inch male pipe thread
PREMIUM 30,000 GRAIN WATER SOFTENER

DEMAND CONTROL 45,000 GRAIN WI-FI WATER SOFTENER (MODEL M45C)

WHOLE HOME WATER SOFTENER + FILTER

ELITE 34,000 GRAIN WATER SOFTENER

PREMIUM 30,000 GRAIN WATER SOFTENER

ULTRA 27,000 GRAIN WATER SOFTENER

SELECT 20,000 GRAIN WATER SOFTENER

Household Size
Medium to Large Households, 1-5 people, and high water hardness ratings
Any Household, 1-6+ people, and high water hardness ratings
Any Household, 1-6+ people, and average water hardness ratings
Any Household, 1-6+ people, and high water hardness ratings
Any Household, 1-6+ people, and high water hardness ratings
Medium to Large Households, 1-4 people, and average water hardness ratings
Medium Households, 1-2 people, and average water hardness ratings
Grain Capacity
30000
45000
27000
34000
30000
27000
20000
Demand Initiated Regeneration
Yes
Yes
Yes
Yes
Yes
Yes
Yes
Look Ahead Technology
Yes
Yes
Yes
Yes
Yes
Yes
Yes
Low Salt Indicator
No
Yes
Yes
Yes
No
No
No
Built-in Sediment Filter
No
Yes
Yes
No
No
No
No
Water Management System
No
Yes
No
No
No
No
No
Maximum Water Hardness
95 gpg
120 gpg
95 gpg
110 gpg
95 gpg
95 gpg
95 gpg
Iron Removal (Clear Water Iron)
7 ppm
12 ppm
3 ppm
9 ppm
7 ppm
7 ppm
6 ppm
Salt Capacity
175
200 lbs
175 lbs
175 lbs
175 lbs
175 lbs
175 lbs
Valve
High Flow
Super High Flow
High Flow
High Flow
High Flow
High Flow
High Flow
Memory Retention After Power Outage
Yes
Yes
Yes
Yes
Yes
Yes
Yes
NSF Certified
Yes
Yes
Yes
Yes
Yes
Yes
Yes
Morton Warranty
5 Year Parts Warranty Available
10 Year Tank Warranty
5 Year Parts & Labor Warranty Available
10 Year Tank Warranty
5 Year Parts Warranty Available
10 Year Tank Warranty
5 Year Parts Warranty Available
10 Year Tank Warranty
5 Year Parts Warranty Available
10 Year Tank Warranty
5 Year Parts Warranty Available
10 Year Tank Warranty
5 Year Parts Warranty Available
10 Years on Tank Warranty
OTHER PRODUCTS
Find the right solution for you